2013 Chevrolet Corvette?
Last Updated: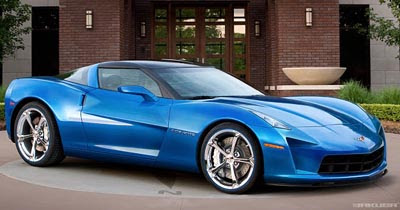 This is just an illustration.
Inspired by the concept we saw a couple of years ago. About which GM then said it was not the next Corvette, so who knows…
I personally think the next Corvette should go retro.
They have so many old designs to be inspired by.
It just doesn't seem to have the edge it needs in a modern design. Somehow…
Maybe it could be smaller too. It is still this old fashion american icon that only older guys seem to be interested in.
I think it's time for them to appeal to a larger audience.
A smaller retro design with tons of personality could be good for the Corvette. It worked for the Mustang and Camaro.
What do you think???