Mitsubishi Outlander Sport test drive
Last Updated: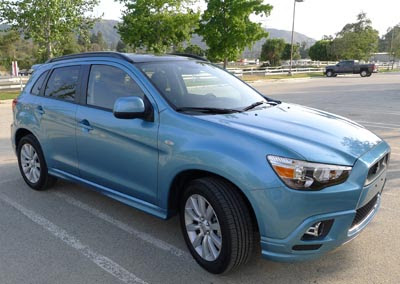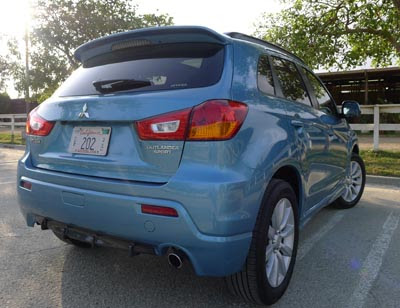 -HOW IT LOOKS.
The Outlander Sport isn't the best looking car around.
It does have some cute proportions, so it could look much better than it does.
There are just too many lines everywhere. Especially in the back.
It is one of these cars that seems to have had about 28 designers working on it.
I must say, I did get some curious looks. Maybe because there aren't that many around. But I do think there is a weird "cuteness" to the proportions that appeal to some.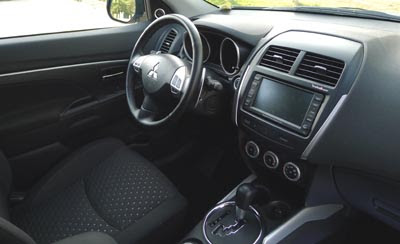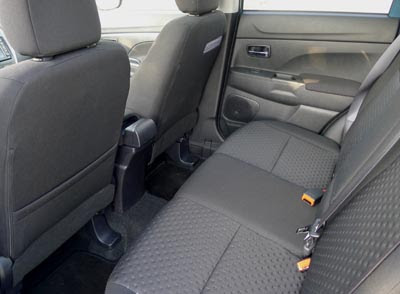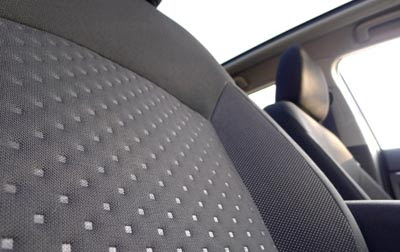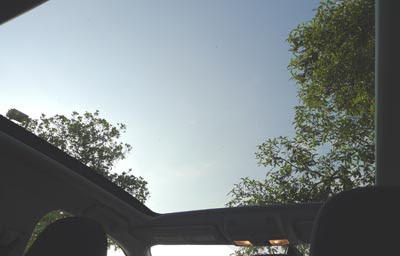 -HOW IT IS INSIDE.
The interior is about as generic as the exterior. But in a much simpler way.
Things look fine. Although quite boring.
Nothing like the modern and original personality if the Nissan Juke's interior. Which I really like.
The optional Rockford-Fosgate 710 watt stereo sounded really good. But he USB plug wasn't working in my test car.
Which was quite annoying…
So I had to uses the Stereo Bluetooth to listen to my iPod. And that would cut off pretty often. Even more annoying…
In general, the stereo menus are pretty unintuitive. Which can be quite another source of frustration.
The seats are covered in a rather cheap looking cloth. But it seems durable. And they were heated .
The best part of the interior is the amazing Panoramic roof option which comes part of the $1800 premium package (Which includes the upgraded stereo as well)
It is quite something.
Plastics are generally OK, except for the super cheap turn signal.
Doors feel and sound a bit more solid that it's big brother, the Outlander.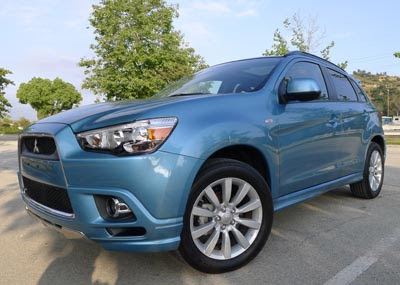 -HOW IT DRIVES.
-Ride/Steering.
The ride is generally very smooth. This isn't a sporty car. Which is fine .
The steering feels good and accurate. Not as light as some other modern cars.
-Engine/transmission.
My test car had the CTV transmission, matched with the 2.0 Liter engine with 148hp.
CTVs can be really bad, in most cases, or great. Like in most Nissan cars.
This is not one of the great one.
But not the worse I've driven either.
You just have to get used to push on the accelerator more than usual.
And then, it does go . Not very fast, but fast enough for most uses.
The engine is one of these that is 100% quiet at idle and while cruising, but gets quite loud when pushed, even just a little bit.
Which you need to do quite often with the CVT.
The AWD version I was driving is rated at 24/29 MPG.
I got about 22 in the city. And about 29HWY.
Fine, but not great…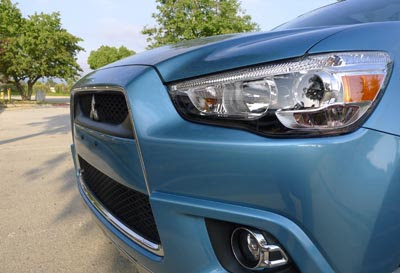 -SO???
Not really sure if I would recommend the Outlander Sport.
It is anything but "sporty". So in this case, "Sport" just means "Smaller than the regular Outlander".
Mileage isn't that great either. I got 27/32 in the more powerful Nissan Juke.
My test car was priced at $28 570 . Including Premium Package, Navigation and Exterior Sport packages.
Not cheap at all.
A loaded Juke is about $23 000.
There is nothing really wrong with the Outlander Sport, except some might hate the CVT.
But it is no competition to the Nissan Juke. Which is about the same size, and costs much less while having more power and better gas mileage.
The Nissan's engine is also smoother. Although in that case, you have to deal with terrible turbo lag….
So, nothing is perfect….