New Honda Beat for 2013 ?
Last Updated: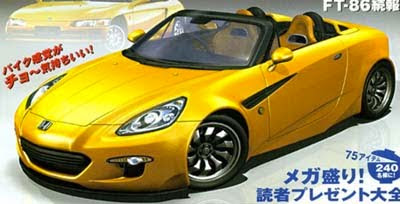 The Honda beat was a cute little 2 seater convertible produced from 1991 to 1996.
It was never sold in the US. As it was even much smaller than a Miata.
There has been rumors about a new Beat for years. A larger one that would be sold overseas, including the US.
A more direct competitor to the Mazda MX5/Miata.
A new rumor mentions a small 2 seater based on a shortened CR-Z platform. Using a small 1.3 or 1.5 Liter engine, but no hybrid.
I guess we'll hear more about this soon…