2012 Honda CRV
Last Updated: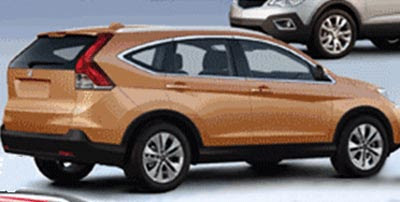 Looks like an illustration.
But it does match the spy photos that we saw a while ago.
Interesting to see the front end on the top car.
It looks like the new CRV will be just fine. It doesn't need to be much better than the current one to be a huge hit.
What it does need is a better interior with better storage.
And maybe get away from the dreadful "Honda beige" and "Honda grey" interiors.