2012 Honda CRV
Last Updated: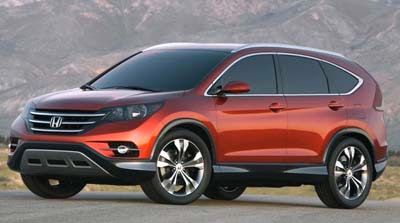 it seems that Honda could show a Concept version of the CRV first.
Just like they did with the Civic and others. Where, what they call a concept, is really just the production car with slightly larger wheel and some accessories.
No one knows why they even bother doing that. Over and over….
No matter what, this will be quite a good looking CRV.
Let's hope the interior follows the exterior with more style as well.
Engine is supposed to be the same 2.4 Liter with a little bit more power.
Which if just fine for the CRV.