Buick Regal Turbo test drive.
Last Updated: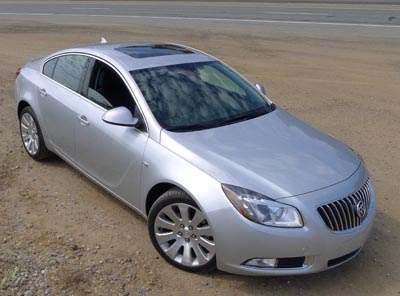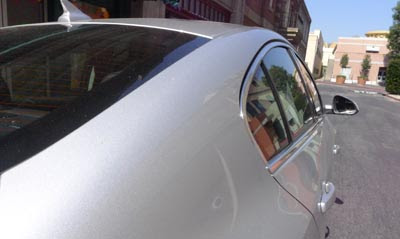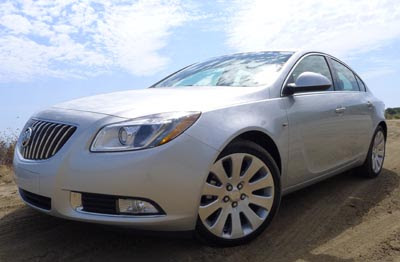 I think the Regal is one of the best looking sedan available today.
I even like it better than the original Opel Insignia. There are only small changes, mostly the grille and logos.
But I think our version does look better.
From any angle, the car looks very modern. It does make most of its competition look quite boring.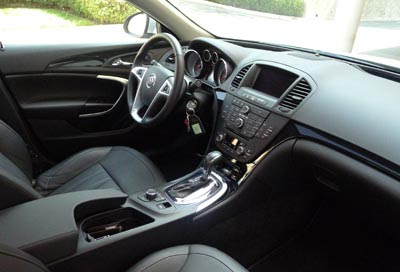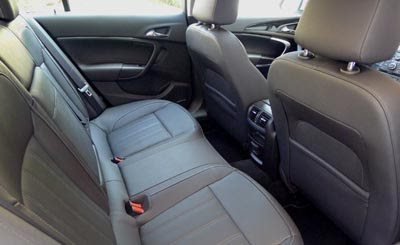 And it continues inside.
Everything feels and looks great. Most plastics are soft, everything feels very solid and well put together.
I really liked the piano piano black trim that came with my black interior test car.
Looking much better than the wood trim included with the beige interior.
The only detail I had a problem with was the chrome shifter surrounding. Which was just too shinny .
But that's just me….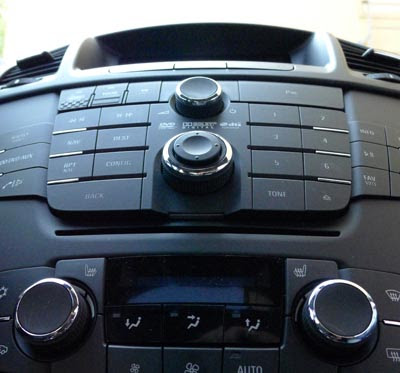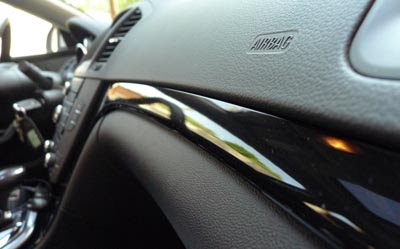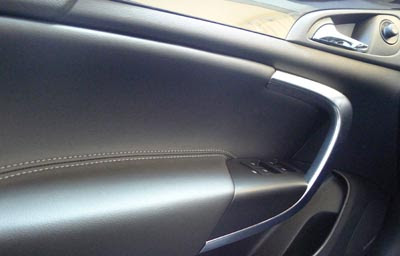 My test car had pretty much every option available.
The premium speaker system worked great. And so did the Navigation system.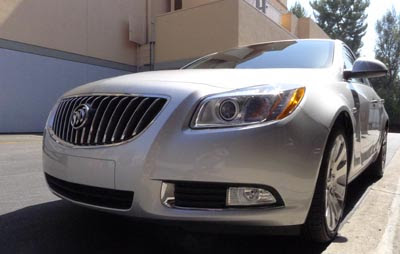 -THE DRIVE
.Ride and steering.
The ride is excellent.
It is a bit firm, but always comfortable. Even with the optional 19 inch wheels.
My car came with the "Interactive Ride Control" system. Which allows you to select a "Sport" setting for the ride, transmission and steering. Or any one or two of the three.
Which is a great idea. On paper.
On the road, there is not enough difference between the "Touring" setting and "Sport".
And it goes back to normal each time you start the car.
I liked the sport setting better, so I had to set it to sport every time. It's just a bit annoying.
I did notice a small difference in the steering and ride, but it is pretty small.
I think, at least on the Turbo model, the Sport setting could be much sportier. With a much firmer steering and suspension.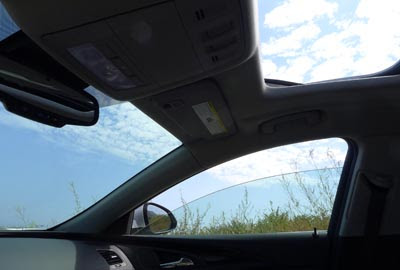 .Engine and transmission.
The transmission is usually really smooth. Except for a couple of times at low speed where things just got a little rougher.
Again, there wasn't much of a difference in the "sport" setting.
The engine is smooth and quiet, but of course, not as much as a V6. So the big question is: is it worth replacing a regular V6 with a smaller 4 cylinder Turbo?
It depends.
The 2.0 Liter turbo is rated at 18/28.
I observed 18/32 in my week long drive.
So there isn't such an advantage over a similar V6.
I drove an Infiniti G25 recently (test drive coming up), and I got 18/31.
With a 2.5 Liter V6 producing about the same horsepower.
Sure, the turbo is punshier with an earlier torque delivery. But I am not sure there is that much of an advantage…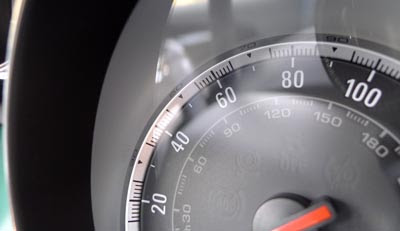 -SO???
I really enjoyed driving the Buick Regal Turbo for a week.
The car looks great, feels very solid. It is very comfortable, easy to drive.
And actually fun.
But I can say all these things about the LaCrosse as well. And the Lacrosse is actually sportier.
And feels even more solid than the Regal.
So the Regal knows it's place I guess. It is smaller and cheaper. And even though it is really good, it isn't as good as the LaCrosse.
I hear about a few small improvements coming up for the new year. Including a new GPS system and even more sound insulation.
Small things that will make the car even better.
A hybrid model, similar to the new Lacrosse eAssist is also in the cards.
I have no hesitation recomending the car to anyone looking for something that looks and feels special.
I think it's biggest competition in the US would come from the Acura TSX and the Audi A4. And also, even if it is RWD, the Infiniti G25.
My loaded Regal Turbo was $35 185.
A loaded 2.4 L TSX is $33 600
A loaded A4 is $37 500
Infiniti G25 is priced at $34 300. But you cannot get a premium stereo or GPS.
So pricing of the Regal is inline with its competition. Which might be a bit much.
A most people might still prefer an Audi for the same price…