Production of the 2012 Beetle has started.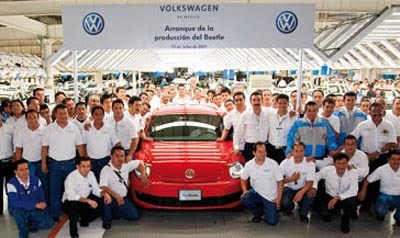 At the Puebla plant, and the first ones are on their way to the US.
At first, only the "Black Turbo Launch edition" will be available in September.
But soon after, all other versions will be coming over.
VW has yet to announce pricing and availability for the 2.0 Liter Diesel TDI version….
So this one might take a while.
And the convertible is coming next year as well.