2012 Kia Cee'd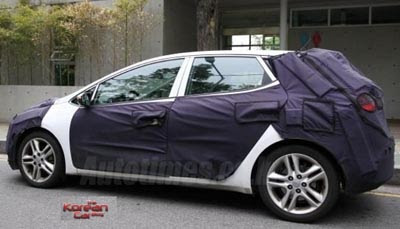 So far, the Cee'd has been more or less the European version of our Kia Forte.
Except even more modern looking.
Even the new Forte Hatch doesn't look as modern as the 5 year old German designed Cee'd.
So an all new Cee'd means a new Forte soon.
Maybe this time they could be the same car. Why not.
The Forte could just be a trunk version, sold only in the US. With the new hatch sold both in the US and Europe.
Just like the new Rio.
Even with all that camouflage, the next Cee'd already looks like another great design from Kia.