2013 BMW 2 series?
Last Updated: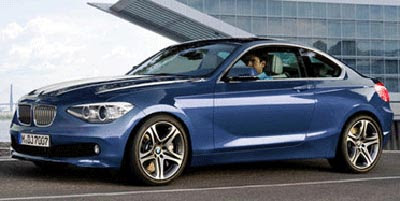 There has been a rumor for years about the 3 series coupe being eventually called the 4 series.

It didn't happen when the current version came out, as we know.

But some are still saying that the next 3 series coupe will be a 4 series.
Here, we have an illustration of the next 1 series coupe. Which, following that same strategy, would become the new 2 series.

Which will, just like the current one, be a coupe version of the 1 series hatchback.