2013 Infiniti G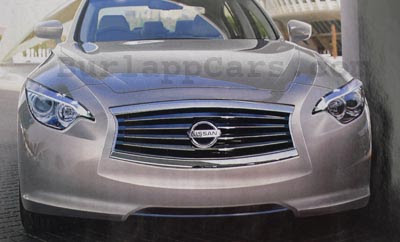 Not sure if it is the real thing or not. It still might be too early.
But it does look pretty realistic. Incorporating cues from Infiniti's latest concepts. As well as from the upcoming 2012 JX Crossover.
So I guess this is the new face of future Infinitis.
The current G is a great driving car. Which does look a bit anonymous. At least in sedan form.
A new more daring design would be welcome.