More pictures and specs of the 2012 Toyota Camry
Last Updated: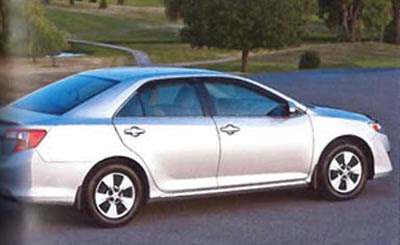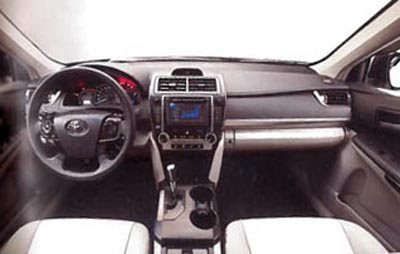 This time the silver car does look like the SE model.
Just like the designs, specs are very similar to the outgoing model.
The 2.5 Liter engine produces 179hp in the SE , 169hp in other versions.

The 3.5 Liter V6 is rated at 268hp

And the Hybrid now uses the 2.5 Liter engine and gets a small bump at 187hp.
Toyota seems to claim that the Hybrid version uses up to 39% less gas in City driving. That would bring city MPG to about 43.

Which would be quite an improvement.
We'll see….