New Renault 5 ???
Last Updated: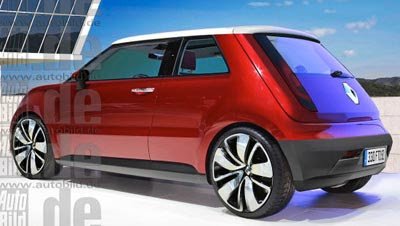 The Renault 5 was a huge hit in Europe when it came out back in 1972.

It was redesigned a couple of times and ended production in 1996, and later was replaced by the Clio.
We know it over here as the Renault "Le Car". Which was sold through AMC from 1976 to 1983.
Right now, Renault does not have one of these cool retro designs to compete with the Mini, Fiat 500 or the Beetle.

The popular Renault 5 could make a popular come back.

And this illustration does show a quite attractive looking car.
It would stay in Europe. Unless Nissan decides to sell it here to compete with the 500….