2012 Nissan Versa test drive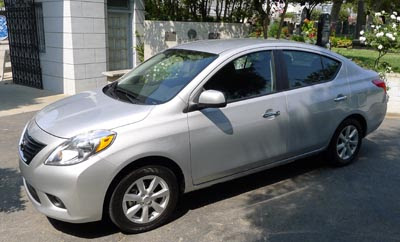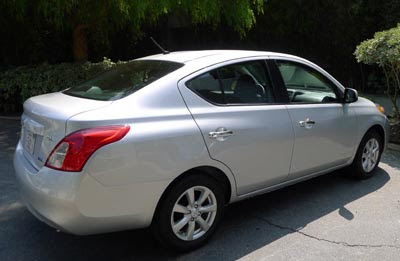 -LOOKS.
The Nissan Versa has never been the best looking car around. I think the previous generation was actually the worst looking car in the US. (But that's just me… And a few others)
The all new model does improve things a bit.
For 2012, the hatchback version still retains the old design. It will be new for next year.
It does look like it's trying very hard to not look cheap. But the tiny wheels, odd proportions betray its $11 000 starting price.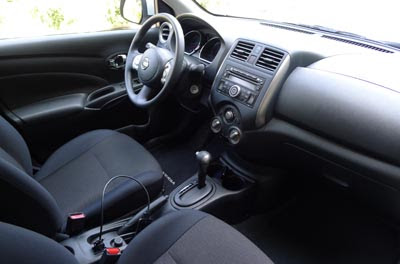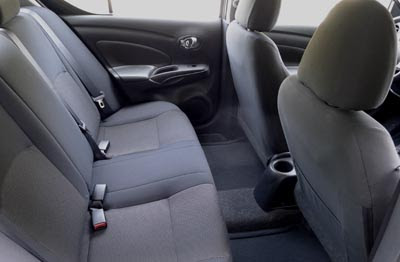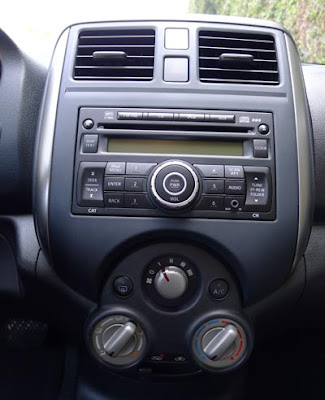 -INSIDE
The interior is also an improvement over the last generation.
Even if all the plastics are still hard and cheap, they, at least, got rid of the ghastly fake wood trim from last year.
The interior is still very roomy.
Especially in the back, where there is more leg room than most cars costing twice as much.
The radio on my SL model sounded very good. It included iPod integration. Although the iPod would stay exposed. And there is no armrest where you could hide it.
I think that at least the "$4000 more than base SL model" would get an armrest.
No lights for the vanity mirrors either. A GPS system is available for about $700 extra. Which is a good price.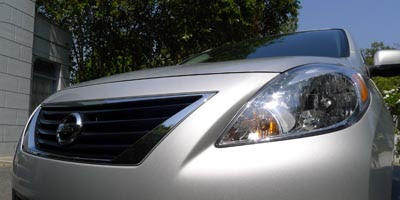 -THE DRIVE
.Ride
The new Versa has a very comfortable and solid ride.
This and the roomy back seat are the main qualities of the car.
.Steering.
Like most new inexpensive cars, the steering feels pretty artificial. But it is actually fine and precise once you get used to it.
It could be much worse.
.Engine.
The small 1.6 Liter is mostly quiet, unless you try to push it.
The CVT is trying hard to keep things under 2000rpm most of the time. And when you push it, it gets a bit noisy, but not much else.
Acceleration is very leisurely at best. But again, it doesn't pretend to be anything else.
The CVT works very well around town. As long as you don't really push it.
You're fine as long as you keep everything lazy.
If you need to have fun while driving a $15 000 car, a Mazda2 or Fiat 500 are much better choices. But with far less room.
The new Versa sedan is rated at 30/38 MPG.
I got 28/44 in my weekly drive. Which is pretty good for such a roomy car.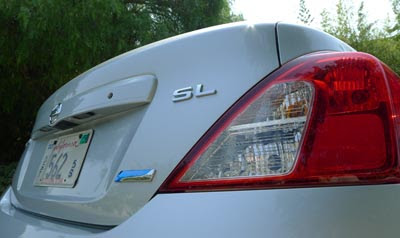 -SO???
The new Versa is the most popular car in its category.
It seems to be a car many people love to hate. But many others love to buy.
If you want something inexpensive, very roomy and quiet. This is it.
If you are looking for some fun, it isn't.
But again, it doesn't really pretend to be fun.
I do have a problem with its pricing. The base model starts at $11 000.
The SL version I drove was a bit over $15 000. And there isn't $4000 worth of equipment in there.
Mostly alloy wheels,CVT, better stereo, cloth etc…
So no matter how many people hate this car, sale numbers prove Nissan right. Year after year….