2012/13 Acura NSX???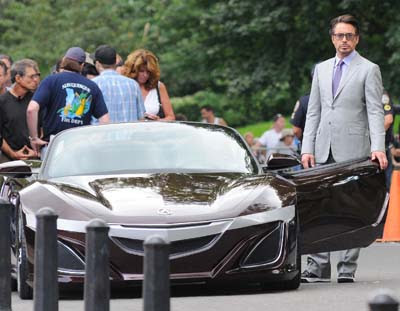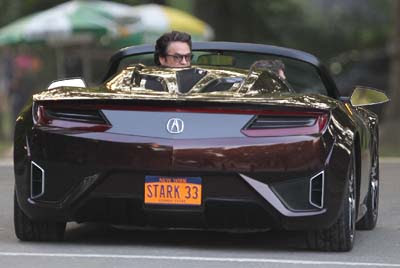 This mysterious Acura was spotted on the set on the upcoming Avengers movie.

It looks like the Tony Stark character has a new car in this.
But what is it? Looks like it could be some new Acura concept (I don't see any headlights)

Or is it the next NSX, or at least a preview of it?

Or just something designed and built specifically for the movie?
I guess we'll now soon enough…
Click on the title to get to Superherohype.com and see even more. (Although not much more of the car itself…)