2013 Infiniti G
Last Updated: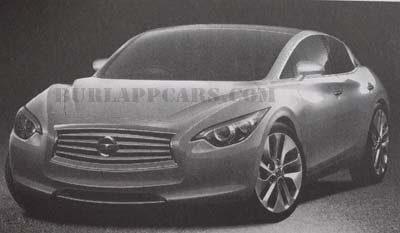 Still just an illustration. But why not.
The front does look like what we've seen recently on the JX and revised FX.

Which, it seems so far, most people don't like.
I think Infiniti does need a bit of more style to make their cars less invisible in a crowd. Especially the G.
We'll see how the real thing turns out….