Honda's Miata fighter coming up?
Last Updated: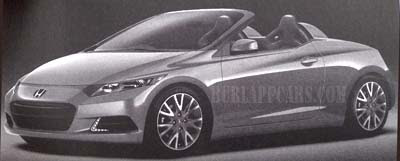 Just an illustration so far.
But it shows us what a CRZ based 2 seater convertible could look like.
Which means this "Miata fighter" would be FWD. And based on a car that hasn't gotten the greatest reviews.
It might be fine for most people, but I don't think it would be considered by actual Miata owners.