2013 BMW 2 series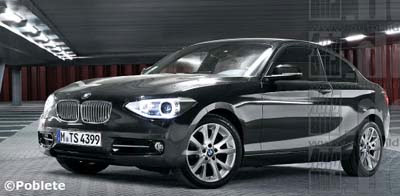 More rumors about the next 1 series coupe being called the 2 series. As well as the next coupe version of the new 3 series being called the 4 series.
Whatever they call it, it will be basically the new 1 series coupe.
A quite predictable design, since the current model isn't much more than the previous 1 series with a trunk instead of a hatch.
So this illustration shows us what the all new 2012 1 series hatch could look with a trunk.