2013 Chevrolet Camaro ZL1 Convertible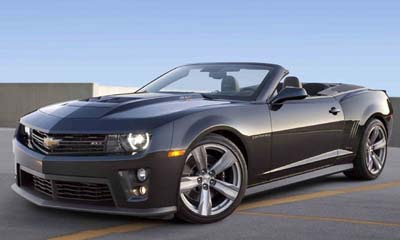 Not sure who actually would buy this. A 580hp Camaro.
I thought the SS was already faster than anyone could ever need.
I just don't know how many units they are planning on selling.
The other thing a bit confusing to me about the Camaro, is that we were saw a few prototypes driving around last year. With brand new tail lights, revised interior etc..
If this ZL1 is already a 2013. when is the revised Camaro coming out?
They still won't be able to offer a proper navigation system until the dashboard is redesigned.