2013 Mercedes A Class Convertible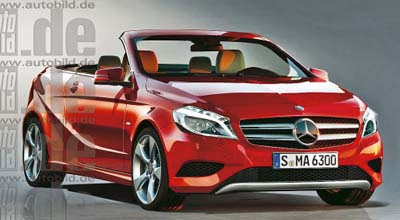 Maybe.
Mercedes seems to be planning many different versions of the upcoming redesigned A Class.
The usual 3 and 5 door hatchbacks will be joined by an all new sedan. To better compete with the new Audi A3.
The sedan will be the one sold here in the US.
And maybe this convertible. This illustration seems to be using the hatchback as a base.
The sedan is supposed to look a bit different. More like a small CLS. Which would look much better as a convertible.
We'll see…