2013 Range Rover?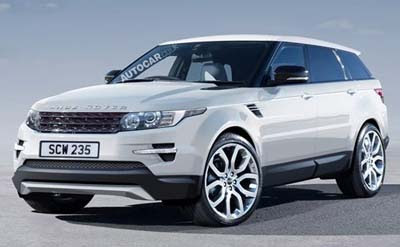 This illustration from England shows what looks like a big Evoque.
From what I have seen of the next range Rover, it doesn't seem to loo that modern.
The prototypes driving around don't seem to have such a sporty stance.
I really like the Evoque, and wouldn't mind the next Range Rover to evolve in this direction.
I just think it will still be taller and pretty square.
Who knows…