2013 Saab 9-3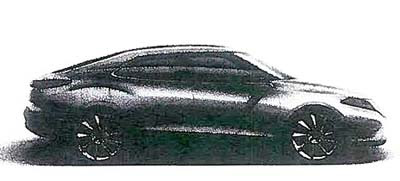 O know it seems weird to post something about any upcoming Saab model.
Since the company almost died, again, last week.
But the new Chinese owners claim they will invest over $800 million into the company, which is good news.
The new 9-5 Combi model is next in line.
But the next 9-3 is actually the most important model for Saab. One that could put it back on the map.
This illustration was shown 2011 at a company business meeting back in January.
And I think it looks great.
Making the new 9-3 hatch more modern than pretty much anything else in its class.
Let's just hope it actually comes out…