All new Chevrolet Trailblazer
Last Updated: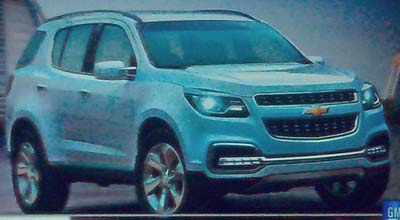 GM did announced that a new Trailblazer, based on the all new Colorado pick up truck, was coming out soon.
We are getting the new Colorado here. The US version will even be built locally.
So far, GM is not saying anything about the new Trailblazer coming over to the States.
But again, that is exactly what they were saying about the Colorado.
I don't really now where this would fit in Chevrolet's US line up. Between the Equinox and the Traverse? Is there enough room for a truck based SUV between these two?
Why not. Who knows…