All new Dodge/Chrysler/Fiat sedan
Last Updated: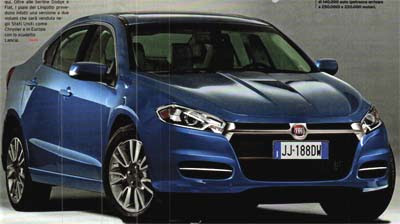 This is the car we have seen testing in the US for the past year.
Just remove the Fiat badge and you have the new Dodge compact sedan that replaces the Caliber for 2013.
The US version will be introduced this January at the Detroit auto show.
The Fiat version is called Linea. Lancia will also get a hatchback and wagon based on the same platform.
Which means we'll probably get more than one small Dodge sedan based on this.
Looks like Dodge is back in the small car game.