Build your own Tesla S
Last Updated: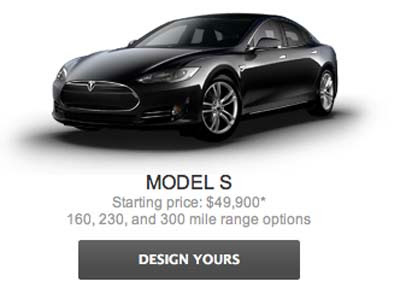 A configurator is now online so you can figure out how much your Tesla sedan will cost you.
It isn't complete. You still can't see the interior or options. Although a glass panel roof is already on the list.
I can't wait to see this car in the streets.
Just saw a Fisker Karma last week in Burbank and that also looks stunning among a sea of boring cars.