Cadillac XTS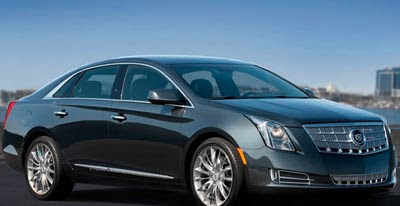 This is the very first official picture of the all new CAdillac XTS.
Coming to us via Jalopnik.
The XTS will replace both the STS and the larger DTS.
It is based on a FWD platform, unlike the CTS.
And, at least from this picture, it looks much more modern than the CTS.
It will probably share the CTS's 3.6 Liter V6, unlike last year's Hybrid concept. Unless a Hybrid version comes at a later date.
Looking really good so far.