Something you don't see every day…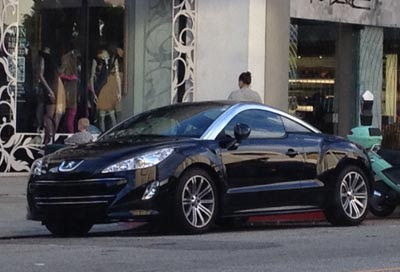 A new Peugeot CRZ. In Beverly Hills!
With California plates. Not really sure how it is even possible.
But there it was, sitting right next to The Ivy restaurant on Robertson.
I must say, it looks stunning and exotic over here. I saw quite a few people noticing the car as well. Looking around wondering what it was.