2013 Dodge Dart
Last Updated: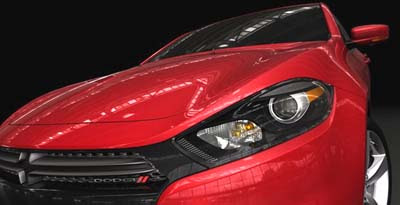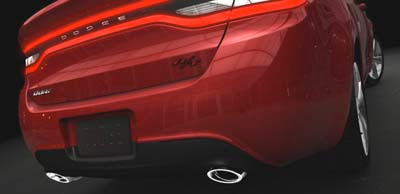 These are the first official pictures of the all new Dodge compact sedan.
Not full pictures of the whole car, but much better than some teasers from other manufacturers.
At least we can see something.
And so far, it does look great.
This will have no problem competing with the new Focus sedan and the Chevrolet Cruze.
And it is the first US Chrysler model based on a Fiat platform. Also used for the Alfa Romeo Giulietta.
18 inch wheels will be available.
Engine options will include a new 2.0 Liter called Tigershark, the 1.4 Liter Turbo already used in the new Fiat 500 Abarth (In which it produces 160hp)
as well as a new larger MultiAir 2.4 Liter .
Looks like modern engineering and great design might be back in a Dodge compact sedan. Thanks to Fiat.
Much more very soon.