2013 Fiat ?
Last Updated: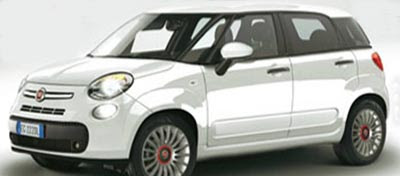 Not sure exactly what they will call it, but it looks like this 5 door hatch could be based on the 500.
It's not the new Panda, so not sure either what it would replace in the current line up.
This could be a welcome addition to the 500 in the US.
Fiat dealers do need something else to sale.
Even though the 500 seems to be very popular in L.A, it looks like it's not in most of the country.
Which is really kind of normal. It's really not a car for everyone.