2013 Jaguar XF Sportbrake
Last Updated: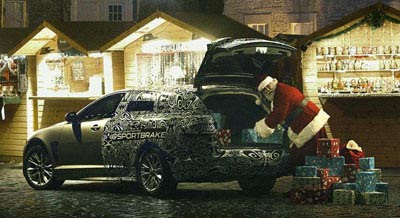 Another official teaser from Jaguar.
Featuring a camouflaged version of the upcoming XF Wagon.
You can pretty much tell what it will look like.
Not surprising in any way, but very nice and classy.
Which should be popular in Europe against other luxury wagons from Audi, BMW and Mercedes.
But we won't see it here as Jaguar has decided not to sell the Sportbrake in the US…