2013 Mazda6
Last Updated: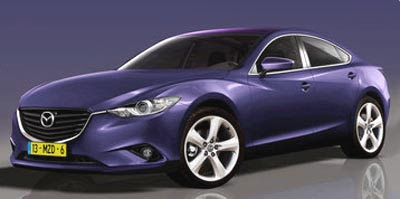 This is obviously an illustration based on the Takeri Concept.
Which could be really close to the real thing.
It does look nice, but a bit too close to the current, and low selling, model.
I think Mazda needs something that stands out a bit more. The current one is a great car. And it looks better than most of ots competition.
But somehow it doesn't sell well. Doing the same thing again doesn't seem like such a god idea.
The competition is tougher than ever with the Sonata and Optima. But also the new Malibu and Camry.
And by next year, there will be redesigned versions of the Accord, Altima and Fusion.
It will be a tough world for the new Mazda6…