2013 Renault Zoe
Last Updated: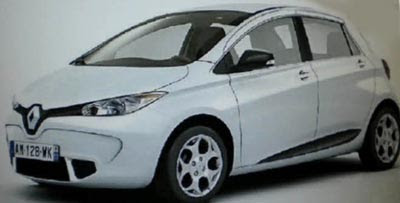 This will be the Renault's first electric car.
One would think it could be based on the Nissan Leaf.
But the European press claims the car will start at a much cheaper 15 000 Euros.
Which would be quite amazing for an electric car. But it might also not include battery rental.
On sale in the summer 2012. And not coming here. Unless Nissan decides to offer a version of it here under its name.
Something a bit smaller, and cheaper than the Leaf.