2013 VW Golf
Last Updated: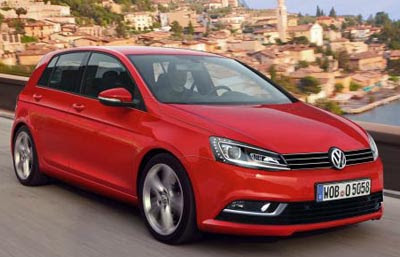 Another illustration.
We might even se more before the car comes out. Which could be as early as next March.
No matter what, it will be pretty close to this.
VW never came out with a crazy redesign for the Golf. A best seller for so many years.
It will be what Toyota does here with the Camry. Only car fans and previous owners will be able to tell the new one from the current one.
Which, I guess, works for them . Year after year.
This also means an all new GTI is not far behind…