VW GTI Test Drive
Last Updated: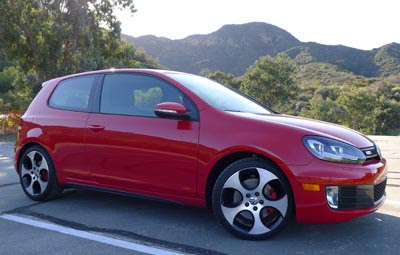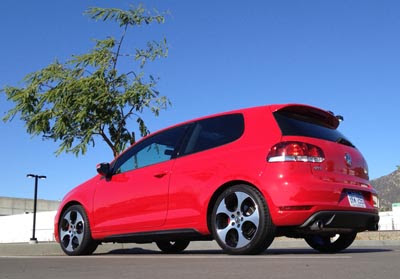 -HOW IT LOOKS.
The GTI is basically a sporty version of the Golf. Always has been .
A few years ago they just decided to drop the Golf name.
So it just looks like a Golf with larger wheels and a more aggressive front end.
Which is just fine. The shape isn't really sporty, but it is modern. And, in the US, it does stand out quite a bit from the sea of Camrys and Accords. Not so much in Europe where the Golf has been a best seller for years.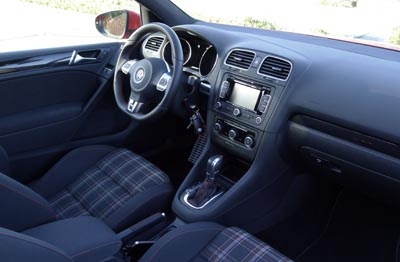 -HOW IT IS INSIDE.
The interior is much better than the previous generation. Which I never really liked.
The dashboard is still on the very conservative side, but it does look and feel very upscale.
Doors are now similar to the European Golf Plus. Also better looking than the previous Golf.
The seats have a standard plaid design, which dates back to the first generation Golf GTI. So it is now pretty much a tradition.
Leather is available in some versions.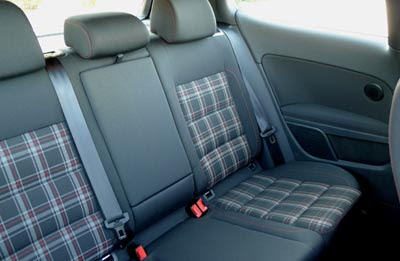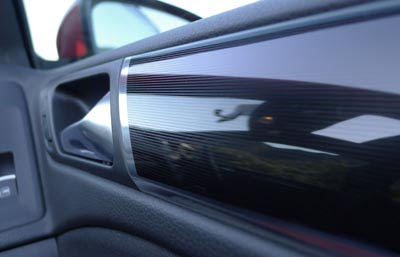 Fit and finish is pretty much perfect everywhere.
It is quite a few steps above your average compact car.
But to be honest, so is the price.
The truck is roomy, and of course the seats fold back. An even roomier 5 door version is also available.
The stereo sounded great, and the navigation was pretty easy to use.
But I noticed that some small features were missing. At least for the price .
No auto headlights, no back up camera or sensors, no power seats, no keyless ignition. Not huge things, but features that are now available in many cheaper cars.
There is also no storage in the center armrest.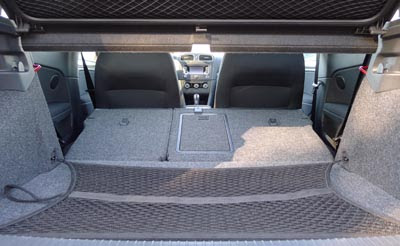 -HOW IT DRIVES.
-Ride.
The ride is typical German sporty. Which means firm to very firm, but never uncomfortable.
And the car always feels as solid as a tank, no matter what the road is like.
-Steering.
I must say, this is one of the best steering i have ever experiences. (As well as one of the best steering wheel)
It has just the right amount of weight and feel. Always.
And, torque steer in non existent. Ever.
Unlike the MazdaSpeed 3 I drove last year, which was such a handful during acceleration.
The GTI just feels perfect in that respect. And you can really push the car as much as you want.
-Engine.
The engine sounds a little gruff when you first start it up in the morning. ( Could be due to the Direct Injection)
Almost like VW's own TDI. But things do settle down quickly and it becomes mostly quiet, with a sporty sound. Again, pretty much like the TDI.
Sure, in writing 200hp from a 2.0 Liter Turbo isn't that much these days. Even Buick does much better.
But it feels plenty fast all the time, regardless of numbers.
It is rated at 24MPG City. Which is exactly what I got. And 33 HWY. Where I did get a bit over 37MPG
Not bad at all for such a sporty car.
-Transmission.
My car was equipped with the DSG Automatic transmission.
Which turned out to be my least favorite aspect of the car.
At least in regular Automatic mode. Where it is actually pretty slow to take off. And then is constantly looking to up shift.
Not a sporty feeling. At all.
Things do change drastically in the sport mode. The car becomes very aggressive and much more fun.
Although quite brutal at times. And it won't shift into 6th on the freeway.
My favorite was to us the "manual" mode and change gears myself.
Not nearly as much fun as a true manual, but I thought it was better than Normal or Sport.
One thing I did notice was a strange kind of deep clunky sound when gears changed, coming from behind me. Very faint, but I could hear it at times.
And coming to a stop was often hard to do smoothly. Due to transmission gearing, not the brakes.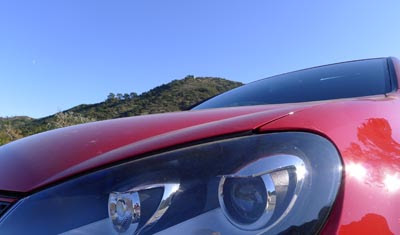 -SO???
I love my week with the GTI, and would definitely recommend it to anyone who enjoy driving something fun.
But I am not a fan of the DSG.
I would actually prefer a regular automatic. Or better yet, the standard 6 speed manual.
The DSG just feels, too.. "computerized" . It's hard to explain.
My car was priced at $ 28 300. Which included GPS, sunroof and Xenon headlights.
Not cheap for a compact car. But it does have plenty of that "German feel". And European cars are just not as cheap as others.
Plus, as I mentioned, this was the most fun I had driving in a while.