2013 Nissan Rogue?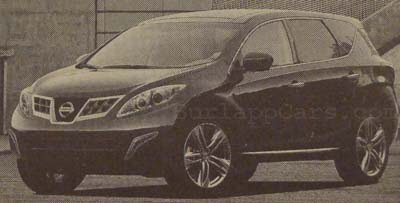 Not sure this is the real thing yet.
But the Rogue is due for a redesign next year. Competing with the all new CRV and the next RAV-4.
It will probably use the same Turbo engine as the next Altima. And maybe the same new Hybrid powertrain as an option.
This would also means an all new Qashqai in Europe.