2013/14 Toyota Corolla?
Last Updated: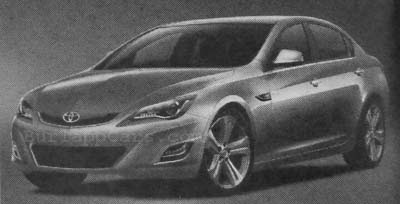 This actually would be a huge improvement over the current generation.
Even using small design cues from the GT 86 sports car.
Not futuristic by any means, but it doesn't need to. The Corolla still has one of the best image in the business. And Toyota still sells tons of the current, outdated version.
Over 240 000 units last year in the US alone. More than newer models like the Focus, Cruze, Jetta and Civic.
So they don't really need to go crazy with the next one.