Hyundai Sonata Hybrid: Lifetime warranty on batteries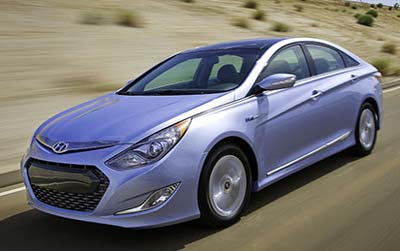 Hyundai has just decided to offer a lifetime warranty on the batteries for the Sonata Hybrid.
Of course it's a good thing.
Especially for the used car market.
But…
It is rated at 35MPG city and 40MPG Hwy.
Not really great numbers when compared to the competition:
-Camry Hybrid: 43/39
-2013 FusionHybrid: 47/45 (expected)
-2013 Jetta Hybrid: 45 Combined (expected)
And there is an all new Altima Hybrid around the corner…
As for price, the Hyundai starts at $25 850.
While the new Camry Hybrid is $ 26 600.
Not much of a difference.
The battery warranty isn't the problem.
It seems that the Sonata Hybrid is already outdated compared to the competition.
Remember, this isn't the regular mid sized sedan market.
This is the Hybrid market, where one thing counts more than any other: MPG.
That's why people buy them.