2013 Ford B-Max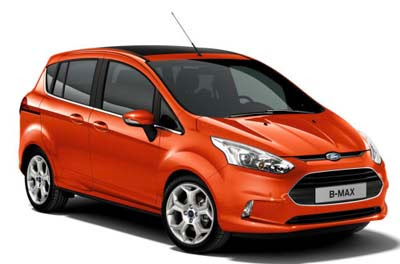 Just as the C-Max is based on the Focus, the smaller B-Max is based on the Fiesta.
Nothing really original here, as it looks exactly like a smaller C-Max.
Which, itself doesn't look that great.
The lack of B pillar makes it a bit more interesting, but not nearly as modern looking as the Opel Meriva.
This actually looks old next to the Meriva.