2013 Kia K9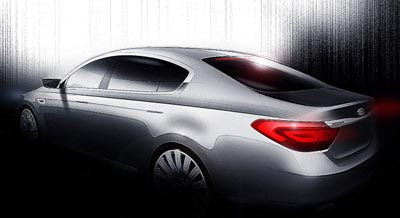 These official sketches from Kia look great.
Great design as well as great artwork.
And from what we've seen of the real car so far, they look really close to the production model too.
This will be based on the Hyundai Genesis, so expect similar engines.
But unfortunately, it willnot be sold in the US or western Europe. Which is a shame really.
I guess Kia doesn't seem to think they are ready for this market.
We haven't even seen the smaller Azera based K5/Cadensa over here.