2013 Mazda 5
Last Updated: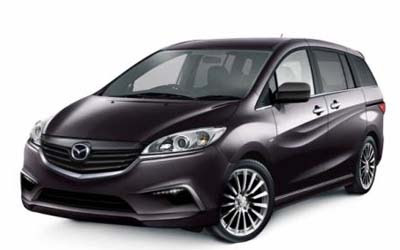 This is the new front end of the japanese version.
Which should be making it over here during the year, I would think.
Another car maker obsessed with making sure all it's models have the same front end.
Which happens a lot.
I don't think this is an improvement. But it doesn't seem to make things worse either.
And it really won't make a difference in sales. The Mazda 5 has not been popular in the US.
Not sure a new grille will change anything….