2013 Mercedes A Class
Last Updated: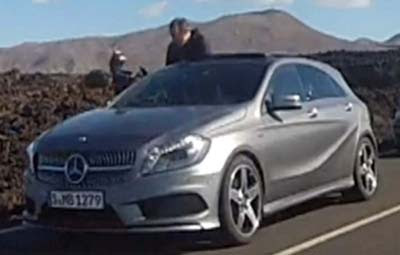 First picture of the real thing, or so it seems.
It also looks to have a more agresssive bumper and grille than the spy pics we've seen before.
Which would suggest an AMG version.
We are supposed to be getting, for the fisrt time, a version of the A Class in the US sometime next year.
The upcoming sedan version os a sure bet here, competing with the equally new A3 sedan in the US.
But we could be getting the hatchback as well.
We'll see…