2013 Range Rover
Last Updated: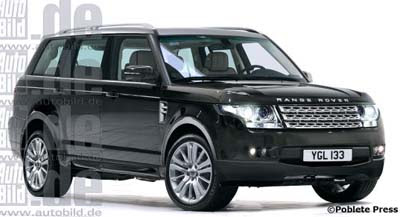 This illustration does look a bit different from the spy shots we have seen around for the past few months.
It also makes the Range Rover a bit too long.
Let's hope the next one looks better. And brings a bit of that retro look the Ranger Rover Sports has.