Chevrolet Corvette Test Drive
Last Updated: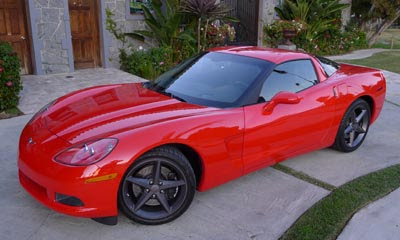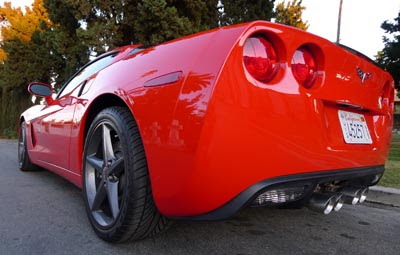 -HOW IT LOOKS.
We've all seen it before. There isn't anything really new about the current model.
An all new one is due next year, so the 2012 Corvette looks very familiar.
I do like the design, even though I think it is time for the Corvette to stand out more. Way more.
And from what I've seen so far, the next one will probably look like an evolution of the current design.Again…
Even though it's been out for years, it does get looks. Which I was surprised.
The only think I really didn't like was the optional dark wheels on my test car. ( I would save the $350)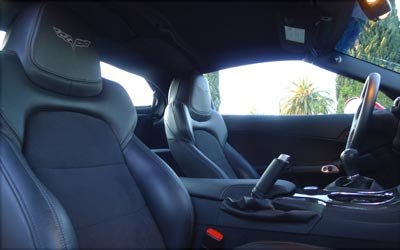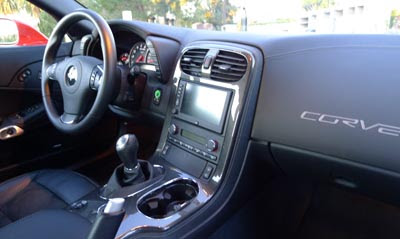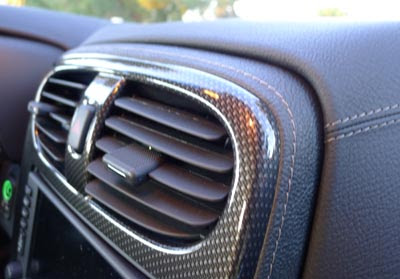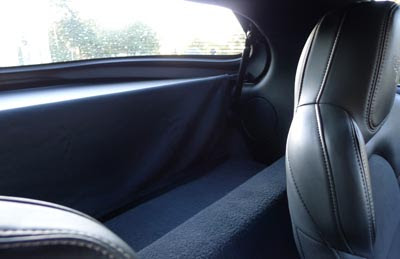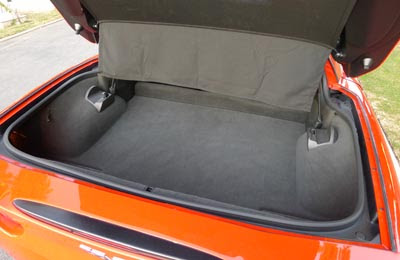 -HOW IT IS INSIDE.
The interior is also familiar, of course.
Many people seem to hate it. I think it is just fine.
Everything feels solid and well put together, the leather dash is a nice touch. And the Carbon fiber finish on the console looks fine.
It doesn't look like a Porsche or an Audi R8, that's for sure. But it is also much cheaper.
The trunk space is fine for a sports car. Except when you use it to store the removable roof panel.
After that there is only a small space behind the seats available for storage.
But that roof panel is well worth it. It really turns the car into a convertible in just about a minute.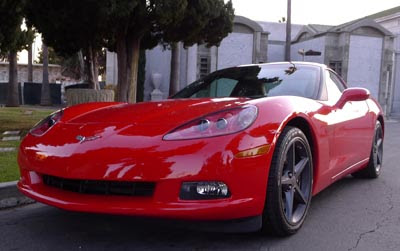 -HOW IT DRIVES.
-Ride and steering.
The ride is actually very comfortable. Even when you switch it to the "sport" mode.
Which doesn't seem to firm things up that much.
You do seat very low, of course, and the view from the big hood up front can be quite daunting for those of us used to smaller sporty cars. But that's a big part of the Corvette personality, I think.
The steering feels great. Actually lighter than you would expect. And very accurate.
I just wish the steering wheel itself didn't remind me of the $24000 Pontiac Solstice it came from…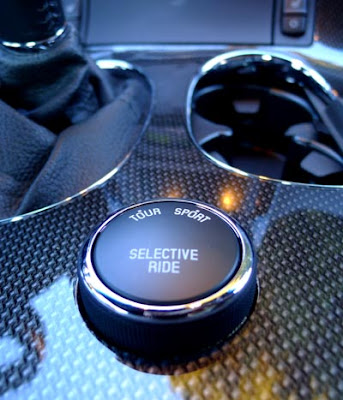 -Engine.
With 430hp from a giant 6.2 Liter V8 engine, there is pretty much always a lot of power.
Something most people will never use on a daily basis.
I know this will seem like blasphemy just mentioning it, but a smaller engine might do just fine. This is 2012 after all.
You can get great performance and kick in the pants feel with a smaller more modern powertrain.
But I guess the Corvette isn't about that…
The car is rated at 16/26MPG.
I got between 16 and 18 in the City. Which is actually really good. Comparable or better than most V6s would get.
And a hair over 27 on the highway.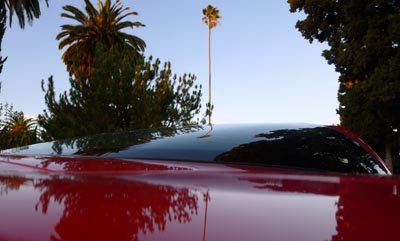 -Transmission.
The 6 speed manual is easy and fun to operate. Except when it forces you to go from 1st to 3rd every time you rev the engine a little.
Which is a pain.I have to say.
Manuals are for people who don't like a car to tell them when to change gear, so I really don't see the point of that annoying feature.
Which I also experienced in the V8 Camaro.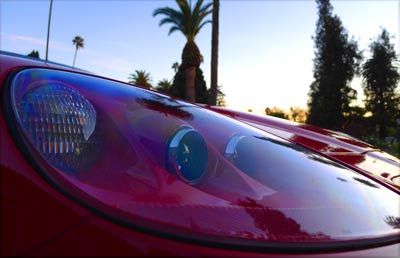 -SO???
The Corvette is a fun car to drive, there is no doubt about that.
Even my daily driving, going to work, running errands brought a smile on my face every time. And I didn't ned to go fast to have a good time.
I just think it needs a more striking design. Maybe something retro.
These early ones from the 50's and 60's were so amazing looking. (Watch the one Mike Hammer drives in "Kiss Me Deadly")
The Corvette starts at just under $50 000, but mine was about $63 000.
The new Porsche 911 starts at $80 000.
So the Corvette could be seen as a great value. But it's personality isn't for everyone.