2013 Buick Enclave
Last Updated: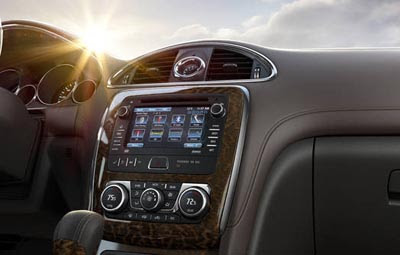 I have driven a couple of Enclaves in the past couple of years and liked them quite a bit.
But, like its cousins Traverse and Acadia, the interior is quite cheap for the price range.
It looks like the new interior for 2013 address most of these concerns.
Except, again, the wood trim. Unlike the super cheap and fake looking one in the 2013 Traverse, this one seems just plain weird.
A cross between wood and leopard print.
We'll see how it looks in real life.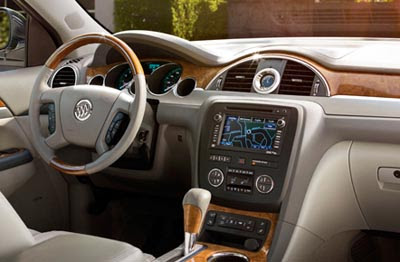 This is the current interior. Looking very busy when compared to the new one….