2013 Chevrolet Traverse
Last Updated: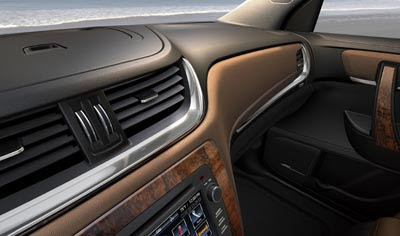 Just like the Acadia and the Enclave, the Traverse is getting a new interior for 2013.
We can't see much here, but it already looks better than the super cheap looking one in the current version.
Interior cheapness seems to be the main problem in these 3 cars.
The one for the Acadia seems vastly improved.
Their other problem being a terrible gas mileage. That probably won't be improving soon.
As the 2013 seem to be using the same powertrains.