2013 GMC Terrain Denali
Last Updated: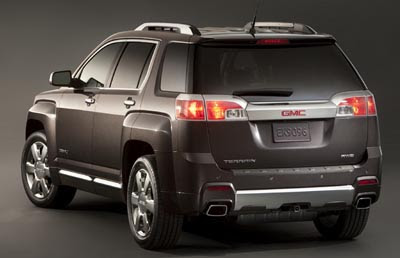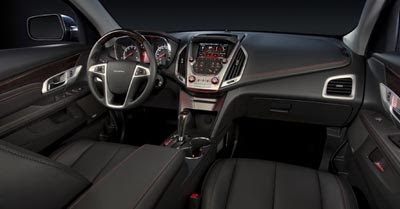 I drove the Terrain last year and liked it. Despite its blocky look.
Besides the exterior design (which almost grew on me after a while) my main complain was with the "slow but thirsty" 3.0 Liter V6 engine.
I hear the 2.4 Liter is actually much better.
For the new year, GMC has decided to offer a luxury Denali version.
As with all Denali models, the differences are mostly added chrome, and more chrome.
Here, the grille actually looks a bit better than the standard model.
And the wood inside doesn't seem to bad. At least it is dark and there doesn't seem to be too much of it.
The biggest news is under the hood where the old V6 is replaced with the 3.6 Liter unit used in so many other GM cars.
It produces 301 hp and is rated at 17/24MPG. Or one more than the old one.
The 2.4 Liter still gets 32 HWY.