2013 Honda Accord?
Last Updated: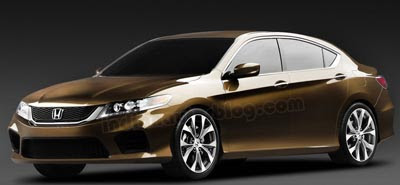 This illustration looks pretty realistic to me.
It does match what a 4 door version of the coupe "concept" we saw a few months ago could look like.
And quite an improvement over the current model.
Let's just hope they didn't cheapened the interior like they did on the new Civic.
Maybe, in true Honda fashion, they will show us another "concept" version just a few weeks before the real thing appears…