2013 Nissan Altima
Last Updated: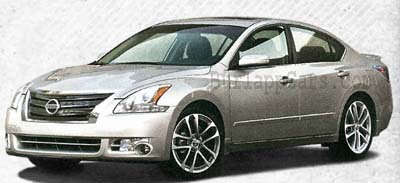 This was sent to me by a reader, and looks to be the real thing.
Even though there seem to be a lot of weird stuff.
The grille, the fog lights look kind of strange.
Or maybe I'm just hoping the new Altima looks better.
From this, it looks like a blend of the current car, the Maxima and the Versa. It's not an original design.
The current one is still a nice car, so this will do just fine I'm sure.
More very soon.