Chevrolet Spark "Topless"
Last Updated: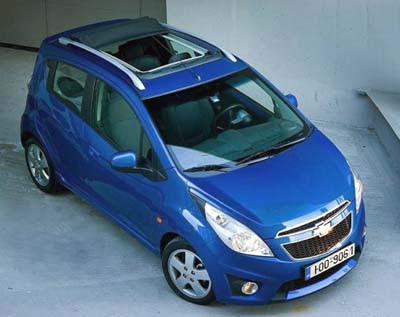 Well, not really Topless.
This refers to a new canvas top option for the small Chevrolet. In Europe only so far.
The powered top option costs about $1400. Quite a lot for a cheap car.
Not sure if this will make it to the US .
The Spark is coming over here in the Summer.