2013 Toyota RAV4
Last Updated: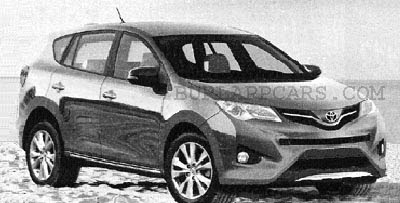 The RAV4 is definitely due for a redesign.
The current model is now 7 years old. And everything in that segment is newer. And much better looking.
This is, of course, just an illustration.
But it does match the recent spy shots we've seen of the real thing.
I wouldn't bet on the big 3.5 Liter V6 returning for next year. Seems that everything that size is going 4 cylinder only these days.
But… They still offer the V6 in the 2012 Camry while most of the competition switched to Turbo 4s as an option.
So… Who knows….
A Hybrid could be an option. While the Tesla powered Electric version is a sure thing.