Dodge Dart prices
Last Updated: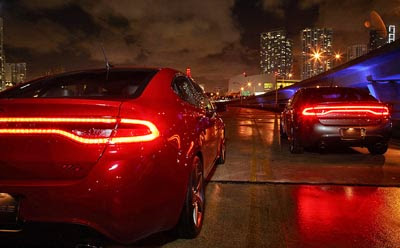 It will start at $15 995 for the basic SE model.
(Plus destination).
Which does include the cool LED tail lights you see on this picture.
But not much more. Air is an option.
And it goes all the way to $ 22 495 for the R/T model.
In between there is the SXT for $17 995, the Rallye for $18 995 and the Limited for $19 995.
This seems a bit of an overkill for me. One model every $1000.